I feel like a customs agent! Get it? Eh?
As a writer (Especially in the off-season) I'm always looking for topics to write about for you guys. On top of that, as the owner of purplePTSD.com I'm always looking at ways to improve the site itself and ensure that your guys' experience in top notch. So, I was on a conference call yesterday with a company named Limelight Networks in an attempt to learn more about utilizing a CDN (Content Delivery Network) that would host a lot of our media off-site/off of our servers in an attempt to get the site's speed up to snuff (Which we ended up accomplishing by simply buying the most expensive/large server possible… Balling?).
I'm telling you this because honestly they're not paying me to or anything (although maybe they should?), but because the sales guy that I talked to from Limelight was in Arizona and noticed that our site is a Vikings site. So, we ended up talking about former first round pick Michael Floyd in what ended up being the best sales call I've ever been a part of (and I'm a sales guy myself, and again they aren't paying me to say this, it was just great (Not just because we ended up talking football, either)). My rep, Aaron Veen-Brandenburg, shared a lot of information about the Michael Floyd situation with the Cardinals than I had read or heard. So, afterwards he forwarded me some links and so I wanted to use that information to really delve into what happened with Floyd in Arizona to show that perhaps we should be a bit more concerned when it comes to Floyd than (at least some of us) are right now.
One quick addendum… There is one piece/interview I'm still struggling to find (If anyone out there knows where it is), but Aaron said that essentially, Floyd essentially threw his teammates under the bus (after his DUI) during an interview on Arizona Sports 98.7 (I actually wrote down Arizona Sports as the description then went to Google to find the actual name and it's… Just Arizona sports… Way to try hard, marketing department) by saying that essentially "Everyone on the team drinks and drives!". There is some reference to that below, in the piece about Floyd apologizing to fans of the Cardinals after ending up in New England, but that's all I could find. If true, that's another red flag, but as you will find there is more than enough to get concerned about here and while I typically won't reference something that I can't find on my own, it sounds a lot like something Floyd would do (As you'll also see). And, I thought I'd see if any of you from Arizona can find this or have it saved for some reason (The interview itself).
Before we do start, as I'll mostly be focusing on his last DUI and the fallout from it, I thought as opposed to simply rewording the 'Personal Life' section of his Wikipedia page, I'd just post it here to quickly get everyone on the same level when it comes to his general story before his nearly career ending "Extreme DUI" late last year:
During his high school years, Floyd was very active in the community, as he was a member of two groups, PRIDE (People Respect-ing Identity Diversity & Equity) and CHOICE (Choosing to Help Others In a Chemically Free Existence). On March 20, 2011, Floyd was arrested for DUI.[16] On December 12, 2016, Floyd was arrested and charged with two counts of driving under the influence after he was found passed out behind the wheel.[17][18] On February 17, 2017, he was found guilty of extreme DUI, and was sentenced to 24 days in jail and 96 days of house arrest. After his release, he was ordered to pay a fine worth $5115.99 as part of his plea and undergo 30 hours of community service.[19]
Now, Floyd was in the running for the best number two receiver in the NFL essentially every season since his break-out sophomore campaign (and except his last season in Arizona), even though he's argued he's the best receiver in the NFL, period, despite not even being the best receiver on his team in Arizona. The fact that the Vikings snagged him off of the Free Agency waiver wire on May 10th and ended up paying him a pittance (By NFL Standards) tells you pretty much all you need to know about where his NFL Career is. But, it doesn't tell you how he got there. First, let's take a look at the body cam footage from his last DUI, one where his blood alcohol level was 0.217%. In Minnesota anything above a .20, at least back in 2009 when I learned this (Don't ask (And no, I didn't get a DUI… I got a DWI! Kidding!)), is considered especially severe. Apparently the level for an "extreme" DUI in Arizona is anything above .15. You're not allowed any bail, so you have to stay in jail until you can see a judge and the punishments are much more severe (As Floyd found by having to spend actual time in actual jail, something a lot of players (Even Ray Rice) avoid).
Here's the FULL video of his arrest:
Now, it's pretty hard to understand what Floyd is saying in that video, because he's honestly probably in the middle of a black out. How do I know that? Outside of experiencing about 1,000 blackouts back in my drinking days (As some of you know, I'm a recovering alcoholic myself… Sober since 2013! Yay for me!), there is this exchange with the arresting officer that was particularly damning and outside of the fact that he did endanger his own life and the life of other's notwithstanding, pretty funny:
"OK, that's not what I asked. Red or white wine?"
"Red," Floyd says.
"OK, how big was that wine?"
"House cab."
Yep. He's blacked out. Towards the end of the video he does ask one of the arresting officers "Did you see me sleeping somewhere?" and before the officer has time to respond "Not a chance" to which the officer replies "It's all on video". Now, despite the fact that Floyd is clearly hammered to the point that he was speaking gibberish and really struggling to comply with the officer's demands (Keeping his hands on the steering wheel), he shows zero contrition by saying, again, there's no chance that they caught him "sleeping" behind the wheel. Now, apparently he was caught sleeping behind the wheel (With the car in drive but Floyd's foot, luckily, on the brake) at 2:48 a.m., which was hours after a loss by the Cardinals to the Miami Dolphins. Which is troubling on it's own.
That lack of contrition apparently continued after this, his third DUI. Just ask Cardinals Team President Michael Bidwill, who said the following after the Cardinals released Floyd on Arizona Sports 98.7 FM:
"[His] story changed, there was no remorse, we ask him to be proactive in terms of his approach to this — (he was) unapologetic, I was not satisfied with how he handled it."
"He certainly could've played it a lot differently, we wanted to give him an opportunity to address his issues. How this whole set of circumstances [unfolded], I was just disappointed about how it played out."
Floyd apparently left Arizona in a blaze of angry glory that should add a totally unnecessary additional red flag to his already "Minesweeper on hard" level of red flags…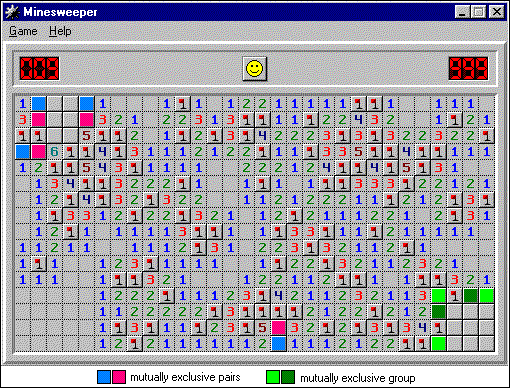 Cardinals fans thought that Floyd stole money from the team (In regard to his contract) and essentially were frustrated that a player like Floyd ended up winning a Super Bowl ring (During his time with the Patriots last season, despite the fact that he wasn't active during said Super Bowl itself) before Larry Fitzgerald did. His response? Take the lowest road possible:
Damn I just realized ppl are really mad that I got a ring. I thought everyone would be happy for me. Oh well. I'm a champion!!

— MichaelFloyd (@MichaelMFloyd) February 7, 2017
Now, as a lot of you know by now, I'm not above talking some smack on the internets. But, this response shows that the guy has some impulse control issues (As does the drinking, obviously). I can totally relate to that, but my career isn't on the line if I pass out whilst driving or if I bad mouth some former purplePTSD fans of the site who think I stole money from VikingsJournal.com. Now, the above is different than his initial reaction(s) to being cut. Even after the Super Bowl (But apparently before he logged on to Twitter) he said the following about being cut on ESPN Radio, and the fact that he didn't see it coming:
"It hurt actually, it sucked, but I knew something was going to happen, but I did not actually think I was going to get released at all. When I did, obviously because of the decision that I made, they made that decision. I went home from work and I felt bad about everything. I felt bad from the beginning, knowing I was in trouble, and I knew there was going to be some punishment. I just felt terrible."
Now, Floyd has attempted to say some right things as well. According to NESN.com, when asked about how he ended up being in the situation he was, he said:
"I think in life everyone makes mistakes. I think by now it's about learning from mistakes. I think I couldn't be in a better position right now with this team. The guys that they have around here, just keeping me focused and working hard."
He also has said:
"I made a dumb decision to drive, I thought I was OK and I fell asleep and I think the whole world knows what happened after that. It's a dumb decision by an individual, you learn from it and move on."
Now, as an alcoholic myself, someone who has been in intensive inpatient treatment for a month (Shout out to St. Joe's Hospital in St. Paul!), I see language here that is problematic. Apparently, I'm on to something as the Boston Globe wrote that Floyd was saying the right thing so but not not doing the right things. He seems to explain away his actions, to justify them ("EVERYONE makes mistake", "I thought I was OK to drive") as opposed to simply saying, you know what? I have a problem and I screwed up or simply that he just screwed up. Sure, he says that he's going to learn from it, but he follows that up with "and move on". The thing about alcoholism, especially (Or at least, which is a topic for another post) when you're starting out, you really need to take complete responsibility for your actions and focus on them as much as possible. One of the popular methods is 90 meetings in 90 days, you DWELL, you don't "move on" from something that in this case is a pattern and thus something Floyd clearly hasn't learned from in the past.
So, I won't lie. I was extremely excited when we picked up Floyd. I mean, I used an exclamation point in the title ("Vikings Sign Floyd!") which is, I'm assuming, a big no-no in journalism school (or is it? I wouldn't know). And, as I've said, I'm an alcoholic so I'd be a gigantic hypocrite if I didn't believe in sec… I mean fourth chances. But, I thought it was important for fans to know that while he's most likely said the right things to get signed by the Vikes (To management), he may not be in the right place, mentally, to really bury those demons or do the right things. Trust me, I'm not one of those preachy AA people who go from being the family disappointment to the family judge of what's right and wrong after checking out of treatment, but when you do things like blame other people or end interviews when asked if you've had any alcohol (One of his first interviews in Boston), it shows that he's just not as over his demons as I think many people have either hoped or assumed (It's his last chance so of course he isn't going to blow it!). Myself included.
Then, lastly, there's his time in Boston. I just linked this piece, from the Boston Globe, in the last paragraph. Read about his accomplishments in his short time there, amazing top tapping sideline catches, great 77-yard touchdown creating blocks, a touchdown in which he carried FOUR defenders into the end-zone.
Despite that, the Pats didn't activate him for the Super Bowl (I get it, he was still new and maybe didn't know of fit the game plan well enough), and then… They abruptly cut him? For a team that could use some big, play-making wide receivers (Which he was clearly showing he was during his short time there), what happened? Maybe he wasn't fitting in, or maybe it was something worse. I hope it's the former but it seems like more than that. If a team is as excited as the Pats seemed to be (Signing Floyd the day after he was cut, despite the fact that he had his third DUI and was probably going to end up in jail), why cut him? There's a theory that fellow purplePTSD.com writer Luke Braun posited on this week's purpleJOURNAL Podcast. Essentially it's that the Pats signed Floyd so they could practice against someone like Julio Jones, so after they defeated Jones and the Falcons they simply didn't need Floyd anymore. But, that'd assume that the Pats knew that both they and the Falcons would make the Super Bowl a month before the Super Bowl? I know, Belichick is good, but no one is THAT good. There has to be something more than that and it's also not money, considering what the Vikings spent to sign the receiver.
Again, I didn't write this to rag on the guy but rather to really temper my own expectations. I was extremely excited by the pick-up and I'm still optimistic about it (Because I have to be, as a fan). But, I wouldn't be surprised if it doesn't end up working out as beating alcoholism is hard enough when you admit to yourself you do have a problem, it's essentially impossible to beat when you are in denial about said problem. Granted, he's refused to talk about his DUI arrest last season in interviews so we don't know where his head is at right now, or even since. But, the fact that he abruptly ends interviews when asked about it shows that he's still defensive, which is a bad sign. I don't subscribe to the AA method now, but I do know that most treatment centers use either part or all of the 12 step method, so you'd think that if he was getting help that he'd be open about his recovery (especially as that probably would've helped his chances in free agency). I see none of that, and that has me worried.
Like he said in his interview with the Boston Globe. He liked it in Foxborough because he didn't know anyone and was essentially just sitting at his new, temporary, home reading the playbook (and thus staying out of trouble). Juxtapose that with Phoenix, where he said he was used to getting calls and texts to go out everyday. That won't carry over to Minnesota, where he grew up and has family and friends and where we only lag behind Milwaukee in terms of binge drinking. Even if it did, you always learn in treatment that a change of location never works (long-term) because the main problem, YOU, is still there. So, again, I'm still excited but I do see the writing on the wall… And that writing appears to be coming from the bathroom at the NE Palace (It's a dive bar in NE Minneapolis, my former stomping grounds…). I really do hope that Floyd will get the help that he needs as he is an amazing talent that is still young and has the chance to stage an epic comeback, but it takes a lot of work and a lot of self reflection and I just don't think he's there yet. I hope I'm wrong. But, with some luck perhaps Floyd will bury these demons and enter a renaissance in his career… But when was the last time that the Vikings got lucky?
What do you guys think? Let us know on our Facebook Page, Twitter or Brand Spanking New Facebook Group or our poor, poor Message Board!