Trading Diggs would be a Nightmare Pt. 2 – His Trade Value/the Cap
Earlier this week I wrote what I thought was the strongest and most sarcastic rebuke of the Stefon Diggs trade rumors that have been going 'round and 'round Vikings Twitter lately, only to see the following headline replace my own on the Vikings section of BleacherReport.com yesterday from Ted Glover over at DailyNorseman.com.

'Trading Stefon Diggs would be Idiotic and we're All Dumber for Knowing this Opinion Exists'

It even is basically a reference to one of my favorite movies of all time, Billy Madison!


I've failed you all!

Well, luckily for my self-esteem there's still at least two more parts to my rebuke (take that, Glover!), and I can ramp things up from yesterday's passive-aggressive soccer mom level to today's clinically depressed toll booth attendant. So, if you missed yesterday's article, click here for that. In that, I promised to discuss the potential impact that the Diggs trade would have on the team itself.
After further thought, part 1 or this article already touched on that by essentially blowing the "Two Tight End" myth out of the water. So, today we'll touch on that a bit while looking at what the Vikings may get in return for Diggs and whether or not that theoretical return would be enough to justify knee-capping the Vikings' pass offense.

Now don't get me wrong. I may be sarcastically dismissive about a few of the justifications for trading Diggs (something you may have picked up on in part 1 of this piece), but I do feel that there is no harm, generally, in looking at any and all ways to improve the team that we all love as the reality is that this team has run into a wall of sorts and it's clear that the status quo simply isn't good enough.
That status quo might cease to be at least status' or quo-y, as the Vikings (as of the writing of this piece) are around $12 million over the salary cap, and thus there are changes that are needed this off-season.
Unlike some of the other angles in and of this topic, there is at least some validity to looking at exactly where money is being spent and whether or not the team can save some cash in different departments without essentially hurting the team's chances further, or even putting the team essentially into complete rebuild mode.

So, let's start with Diggs' 2020 (and beyond) cap hit.

According to Sportrac.com, Diggs is due to make $14,500,000 in 2020, with a dead cap hit of $9,000,00 should the Vikings cut him (which obviously isn't going to happen, as you'd end up paying him a majority of what he's owed to play on another squad). Eric, the owner of MinnesotaSportsFan.com (a site that is a friend of this one) Tweeted this out the other day explaining how and where the Vikings could save money should they trade Diggs before March 20th.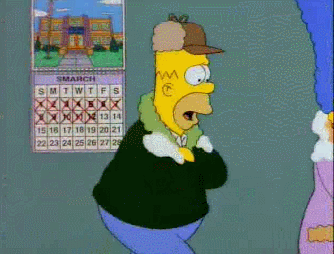 As the Tweet points out, the team would save over $5,000,000 should they trade Diggs before the 20th of March (?). But, if you traded him his new team would take all of his contract, so I guess this Tweet makes no sense and is a waste of time and digital ink. Or, maybe I'm just dumb… Or maybe it's some mix of the… Carry the three… All three of those things?

Either way, a move that would be as impactful for this team as trading Diggs would be, should bring you more than under half of what you'd need to get even with the 2020 cap. Considering that trading Diggs would be the biggest off-season move for ANY team in the NFL this off-season (excluding what happens with Tom Brady, perhaps), you'd like to think that it'd bring you more than 40-ish % closer to breaking even with the cap. I mean imagine… "Good news everyone! We traded our most dangerous offensive weapon and we've got even better news, we're still pretty far over the cap!".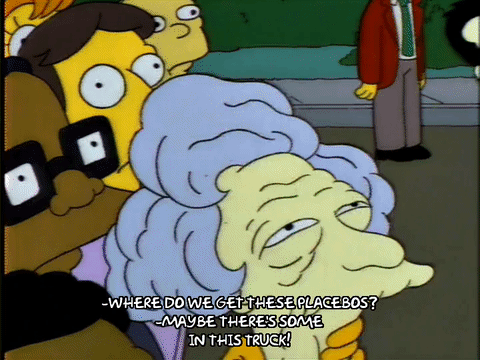 That brings the next point which is what the trade value for Diggs would be. There's been a lot of speculation out there and while it's impossible to say until the rubber actually meets the road and you see whether or not there are multiple teams willing to give up what your team is looking for (thus creating a bidding war), we can at least look at what other teams have received for receivers of Diggs' ilk in the recent past as a baseline for what to expect as a return on him in a trade.

I've always been against trading away talent (but for trading for talent) in the NFL as it seems like organizations put way too high of a value on draft picks. The NFL draft, more so than any other league's draft, is essentially a crapshoot. Because of that, it makes sense that teams would want as many rolls of the dice as possible for April's festivities, however, it also means that you can trade away once in a lifetime talent for a "Sure thing" pick and end up getting burned.

Case in point was the Randy Moss trade all the way back after the 2004 season. Moss, the best wide receiver in the history of the league (or at least the most talented, dangerous and game-changing) was traded after seven seasons in Minnesota in which he amassed over 9,000 yards and over 90 touchdowns.

Perhaps due to his off-the-field antics (something that isn't dissimilar to the situation with Diggs, especially should that activity necessitate a trade), Moss' trade value was nowhere near his talent level, even with the Oakland Raiders giving up a first-round pick (7th overall), two seventh-round picks (yay?) and linebacker Napoleon Harris. The Vikings used that 7th-round pick on SEC receiver Troy Williamson, and then used their 18th-pick on Erasmus James instead of, you know, Aaron Rodgers, who ended up getting picked six picks later at 24.
This Troy Williamson:

Yowzers.

But that was 2005, it was a different time. The NFL of today has more trades than that era and those trades seem to at least treat players that can perform at some sort of reliable metric with more value than they used to. So, let's take a look at a few recent wide receiver trades to see who was shipped, what they were traded for and how it worked out for both sides.

The Dallas Cowboys traded with the then Oakland Raiders in 2018 for Amari Cooper, and gave up a first-round pick in the process. Through his first four seasons in the Bay, Cooper had amassed 225 catches, 3,183 yards (a nearly 14 yards-per-catch average), 19 touchdowns and longs of 68, 64, 87 and 36 yards (respectively).

Through his first four seasons, Diggs had 302 grabs, 3,493 yards (an average of nearly 12 yards per catch), 24 touchdowns and longs of 40, 46, 59 and 75 yards.

Outside of Randy Moss, the other wide receiver trade that Vikings fans will remember from this century is most likely Percy Harvin, who also received a first, fourth and seventh-round pick when he was traded to the Seahawks. That first-round pick was converted into Xavier Rhodes, so a lot of people consider(ed) that trade to be a massive success… At least until recently.

Harvin through four seasons? 280 grabs, 3,302 yards (an average of 11.85 yards), 20 touchdowns and longs of 51, 53, 52 and 45 yards, respectively. Harvin also contributed on the ground game more so than Diggs or Cooper, and returned kicks as well.

With those trades in mind, it's safe to say that the Vikings would get at least a first-round pick for Diggs and probably something in the fourth-round or later area(s), as well. That then raises the question(s) about what the team would do with those picks, or rather what they need from April's draft.

According to PFF, the Vikings had the 27th-ranked pass-blocking offensive line in 2019, and while the right side of the line seems set for the next few seasons at minimum (and the next decade if you remove right guard Josh Kline from the equation), the left side of the line bounced between unmitigated disaster to simply bad at times last season. Left tackle Riley Reiff is due $13,200,000 in 2020, with $4.4 million of that being dead cap space whereas left guard Pat Elflein is due $2.3 million ($230k of which is dead cap space).

As of the writing of this article, the Vikings have the 25th-pick in the first round of April's draft, which isn't super reassuring considering how high left tackles tend to go in the draft. You could also argue that it's the left tackle position that has put this Vikings team in the position it's in on the offensive line, as well, as the Vikings had their highest draft pick ever in 2012 with the fourth-overall pick.

With that pick, they decided to go the "safe" and "sure-fire" route by drafting USC left tackle Matt Kalil, who was considered to be not only a Day 1 starter but the solution at left tackle the Viking was looking for for the next decade-plus. After a stellar rookie season, Kalil got sick and lost over twenty-pounds, then decided that he wanted to be lighter and more athletic (perhaps more tight end like the position that he'd said he really wanted to play all along, if only his father had let him, at least according to the spotty 2012 memory of this writer).
That, combined with a lack of passion, ended Kalil's career in Minnesota and after somehow signing a lucrative deal to play alongside his brother in Carolina he was unceremoniously released by the Houston Texans before the season began last year.

Perhaps because of that, the Vikings didn't draft an offensive lineman before the fourth-round until the 2017 draft (CHECK). They broke that streak to nab Pat Elflein in the third round, then Brian O'Neill in the 2018 draft and Garrett Bradbury in the first of last season's draft, but considering how important the line has proven to be to this teams' success (or lack thereof) during the Zimmer regime, it feels a lot like too little, too late.

That may make it feel like, then, that having another first-round pick in the 2020 draft to use on an offensive lineman might be exactly what this team needs. First, let's take a look at the top five potential landing spots for Diggs and what their draft pick is going to be in 2020. We will use THIS article from TheVikingAge.com as the source for the top five teams in the theoretical running for Diggs.

Those teams are The New England Patriots (with the 23rd pick), the Las Vegas Raiders (who have pick number 12), the Pittsburgh Steelers (with no first-round pick thanks to their trade with the Dolphins for Minkah Fitzpatrick), the Bengals (with the first overall pick), and the New York Giants (who have the 4th overall pick). The Vikings currently have the 25th pick, as well.

You would think, then, that the lack of a first-round pick means that the Steelers are out of the running for Diggs, as does the 1st-and-4th round picks of the Bengals and Giants. That'd leave the Raiders and Patriots, both teams who clearly need help at wide receiver.

The most telling thing from that list, which is anything but official, is that the Raiders and Steelers are both teams that are reeling from losing a player that was a lot like Diggs in terms of his style of play and impact (albeit at a larger scale) and that player was Antonio Brown.

Beyond that, the Steelers and Raiders also traded away their number one receivers in recent years with the Steelers trading Brown to Oakland, and the Raiders trading Amari Cooper to the Cowboys (as we discussed above). The fact that they're still arguably reeling from those trades should show you just how hard it is to replace that type of talent even should this season's draft be deep in terms of receiver talent.

That's just it, though. The Vikings would use one of their first-round picks on replacing Diggs in the draft, meaning that the only real impetus for trading Diggs would be to save cap space. As, if the reality was that you don't need two elite receivers in a two-tight end system (a myth that we shot down in the first part of this series), then why bother replacing him at all?

Instead, the team would look to shore up the receiver position and hopefully get somewhere near the same impact from whichever rookie they'd draft with the pick they received as payment. Considering the complete inability of the Vikings under Rick Spielman to draft receivers, especially high up in the draft, that is far from a forgone conclusion.
Since trading Randy Moss in 2005 the Vikings have taken the following receivers:

Dillon Mitchell, Olabisi Johnson, Rodney Adams, Stacy Coley, Laquon Treadwell, Mortiz Boehringer, Stefon Diggs, Cordarrelle Patterson, Jarius Wright, Greg Childs, Stephen Burton, Joe Webb, Percy Harvin, Jaymar Johnson, Sidney Rice, Aundrae Allison, Chandler Williams, and Troy Williamson.

While not all of those have fallen under the Spielman years (either as general manager or part of the triangle of authority), he's had his hand in the vast majority of them. It's safe to say that the offensive line isn't a position of strength for this franchise in the draft which is ironic considering the fact that they have the best one-two punch at the position in the NFL.

So, why blow that up to save money when you don't have to? As we've established, the main motivation would be financial and there are other places you can make money. For example, Riley Reiff, Everson Griffen, and Xavier Rhodes are all due around $13 million or more in 2020. So, you can argue that you could move Diggs for financial reasons, but to attempt to wrap it up in other things like his talent being superfluous or that he'd be easily replaceable in the draft, or that he's got an attitude problem and is thus a cancer to the team, simply doesn't hold any water.

We will conclude this series, hopefully, tomorrow by discussing Diggs' "Attitude" and its impacts on the team. So, stay tuned for that and join the conversation about this and everything Vikings by clicking HERE to create an account! You can comment below and it'll end up in our message board, or you can click here to see that board! Here to see our user groups, here to see our proto-Twitter section and here to check out our user directory! We just crossed 1,000 registered users, so join the fastest growing Vikings community online!