With a slim majority vote of 1,019 to 959, players in the NFL agreed to a new collective bargaining agreement that will change the NFL as we know it and have known it for decades through the next 11 seasons. That deal, which was previously signed off on by the owners in the NFL back in February, brings immediate and sweeping changes as well as some changes that may take place over the next few seasons.

Without further ado, let's take a look at what those changes (or at least the six biggest changes) are and what they may mean for the Vikings.

1) 17 Game Regular Season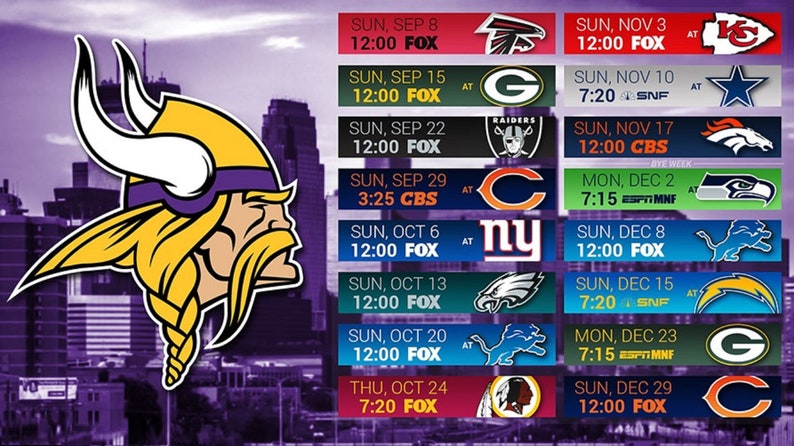 While this change won't take place in 2020, the move to a 17-game regular season has been a long time coming as it'd add another week of revenue in a league that plays far, far fewer games than any other major sport. This move is also the most divisive, as the owners obviously have wanted this move for a long time for obvious reasons but it's a move that largely is criticized by the NFL players and their association/union.
Beyond the increased game-day sales (from tickets, parking, and concessions) the move would also add a significant bump to any future TV deals, the main bread, and butter of the league. Those deals are being renegotiated in 2020, so we could have a 17-game season as soon as 2021.

Players who oppose the additional game feel like it's just too much for their bodies to bear, and while the "compromise" is that the league would remove one pre-season game each year, that could actually compound injury concerns as it'd give players one less game-like situation to prepare for the regular season.

In terms of the Vikings, I'd personally love to see a 17-game season as if I could and it was possible I'd have a 100 game season. However, going from the even-numbered 16 games to the odd-numbered 17 opens up questions about how they'll divvy out home and road games for each team (or perhaps home, away and neutral games?).
Another bump in the negotiation for the 17-game season is how players would end up being paid. Should the league start that expanded regular season next season, players that are under contract in 2021 would essentially be playing that 17th game for free.

An initial pitch from the league would've capped the additional game salary at a paltry (For some) $250k per player, however, the final agreed-upon amount made a lot more sense (and cents) as it prorated the value of each contract and added the per game salary to an additional game. Meaning, if player X makes $16 million a year, they'd be making $1 million per game and thus under the new compromise, $17 million per season.
2) Shortened Preseason

See above.

The only other real piece of news here is that the fourth and final preseason game would be turned into a pre-season Bye week, which would give each team two Byes on the year and an additional week of practice before the regular season to get into game shape.
3) Money, Money, Money… MONEY!
The previous CBA that the owners had with the league's players gave the players 47% of the yearly revenue, giving the owners 53%. Now, if you weren't aware, there are a lot more players than owners in the league, especially when the league cuts down to 55 owners per team in the regular season. I'm joking, obviously (I hope).

The new CBA increases that amount by 1%, increasing the percentage of revenue that the players split to 48%. That's not all, though, as that amount will increase to 48.8% once the league expands to 17-games (see above, or… Don't? Since you probably read it already, as that's how words work).

For a point of reference, other major sports leagues (per USAToday.com):

"NBA players are guaranteed to receive between 49% and 51% of revenue under their current CBA. NHL players receive at least 50%. Baseball's revenue-sharing system isn't quite as straightforward as others, but MLB commissioner Rob Manfred told The New York Times in 2018 that players had received "approximately 50 percent of revenue" in recent years."

Those leagues also have far fewer players than the NFL does in general and per team, which should make you wonder why the NFL doesn't have a better CBA, especially considering how popular the league is compared to the MLB, the NBA, and the NHL. Former Vikings punter Chris Kluwe discussed that on my podcast, Morning Joes, over a year ago and said that because a lot of players don't save their money (and as he put it, literally, live check-to-check) they are unable to go on strike (or at least threaten one without the owners laughing) and so they don't have as much leverage as the other leagues do.
Makes you feel sort of bad for them, especially considering the significant wear and tear they put on their bodies in general but also when compared to those other leagues.

4) Drug/Discipline Changes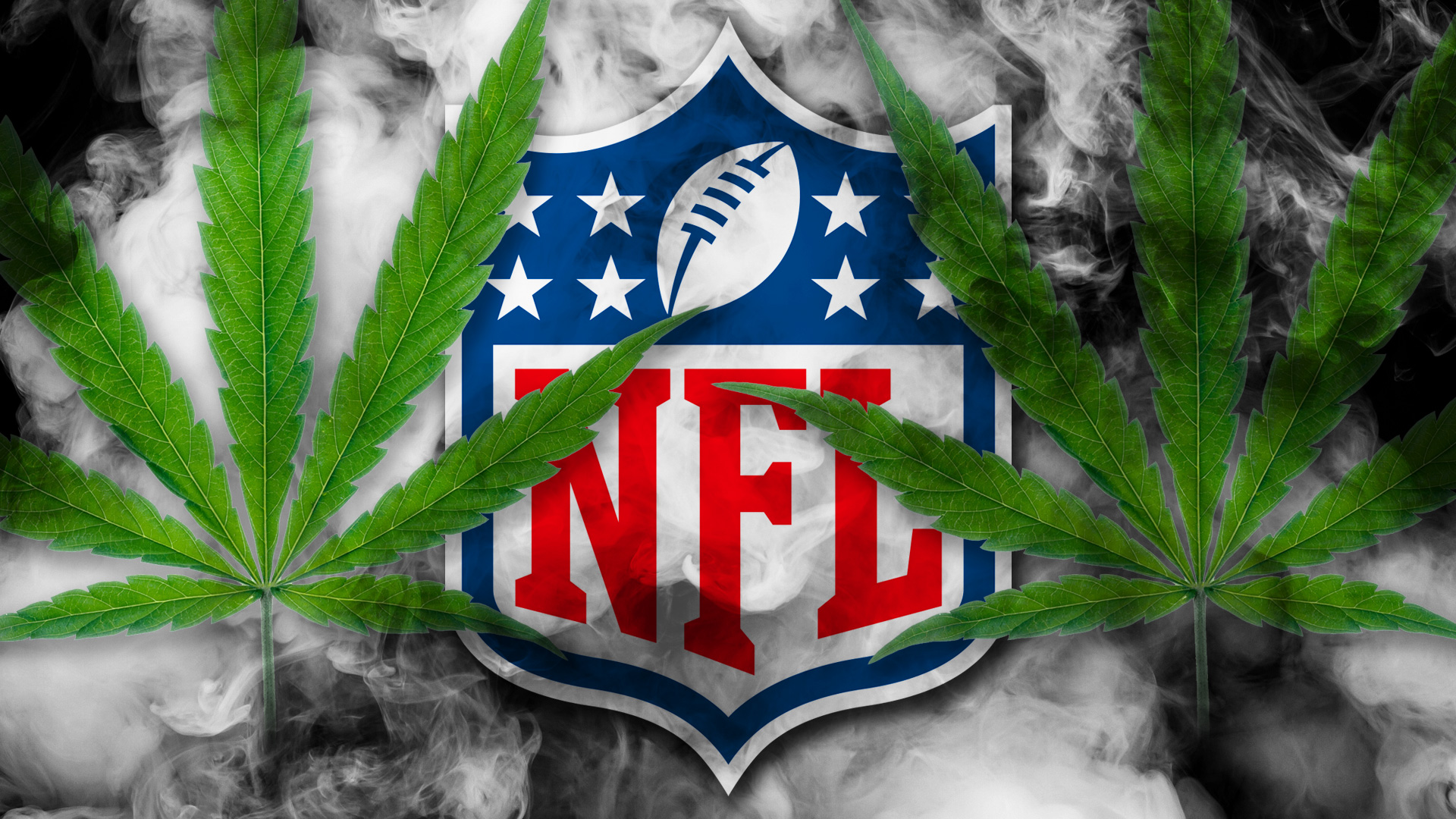 This shouldn't come as a surprise to anyone as the league has had a lot of negative PR in the past decade or so when it comes to it's disciplinary rules (or lack thereof). Add on top of that the fact that marijuana is becoming legal in more and more states, and you have this portion of the CBA.

In terms of weed, I'll let USA Today explain:

"The new CBA significantly relaxes the rules on drug testing with regards to marijuana by narrowing the window for testing (from four months to two weeks at the start of training camp) and reducing the number of players who are subjected to testing. "
I smell a Percy Harvin comeback! Or maybe the sales of the Whizzinator cratering.

The amount of THC (the psychoactive compound in marijuana) that needs to be in the urine test of a player for them to fail that test also increases from 35 nanograms of carboxy THC per milliliter of urine to 150 nanograms. That's a gigantic difference. The penalty for failing a test was also reduced, the main story there is that the league will no longer suspend players over failed tests.

Another big change is that NFL commissioner Roger Goodell will no longer be the arbiter of penalties, which makes sense for everyone as the majority of bad press that Goodell has had during his tenure has come from how he's handled the aforementioned controversies. Starting in 2020 the CBA stipulates that a "neutral decision-maker" will instead become the moral authority of the NFL.

Again, I smell and Percy Harvin comeback?

5) New Playoff Format
While this apparently wasn't part of the CBA technically, the league will also be expanding its playoff format. Bringing seven teams to the playoffs in each conference, bringing the total to 14 total (vs. the 12 that we're used to). How will that work, you're asking? I hope? Because I was initially confused when I heard this news.

Well, that's the kicker.

The new playoff format will only give a first-round Bye to the number one seed in each conference, meaning that the number two seed in each conference will now have to play during Wild Card weekend.

That means that the number two seed will face the number seven seed, three will face six, and four will face five.

Last season that would've meant that the Rams would've made the playoffs in the NFC and the Steelers would've done the same in the AFC, with LA facing the Packers and Pittsburgh facing the Chiefs. Whether or not that would've changed how the playoffs would've panned out is something we'll never know, but I reacted to this the same way I react to any major rule changes and that's by traveling ahead in time in my head and seeing the Vikings somehow losing a game in heart-wrenching fashion because of that new rule.

6) Bigger Roster!

This one is pretty cut and dry so I'll let USA Today grab it as well:

"The new deal expands the size of NFL rosters from 53 players to 55, while allowing two additional players to be active on game days.

It also calls for larger practice squads and better compensation for practice-squad players. Under this deal, practice squads could soon increase to as many as 14 players per team, each making $10,500 per week — an increase of $2,500."