Dallas Stuns Minnesota Behind Backup QB Cooper Rush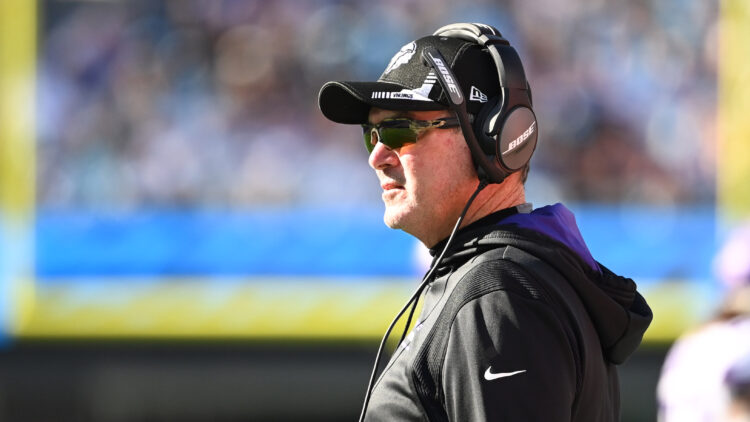 Oct 17, 2021; Charlotte, North Carolina, USA; Minnesota Vikings head coach Mike Zimmer on the sidelines in the second half at Bank of America Stadium. Mandatory Credit: Bob Donnan-USA TODAY Sports
The Minnesota VIkings season had gotten off to a shaky start through six weeks. An impressive win over Seattle and a competitive match in Arizona were both on the resume, but so were ugly games against Cincinnati, Detroit, and Carolina. The Vikings were hoping to use this Sunday Night game against Dallas as their main act towards proving playoff legitimacy.
They would do no such thing.
Instead, behind the efforts of backup QB Cooper Rush, the Dallas Cowboys went into U.S. Bank Stadium and stunned the crowd by scoring a last minute touchdown to secure a 20-16 victory on the road. Minnesota fell to 3-4, and their playoff hopes begin to look bleaker with every loss.
The game got off to a promising start as Minnesota's opening drive was of the 75-yard touchdown variety, and it was capped off with a big 20-yard reception by Adam Thielen. Then, on the ensuing Cowboys drive, Greg Zuerlein missed a field goal. On the next drive, Rush threw an interception to former Cowboy Xavier Woods. Everything seemed to be breaking the Vikings way.
That is, until they didn't do anything with these breaks. The Vikings were gift-wrapped opportunities throughout the first half by Dallas, but they managed just three measly points after that opening drive, taking a 10-3 lead into halftime.
Then coming out of halftime, Dallas did their best Minnesota impersonation by going on a 75-yard touchdown drive of their own. Rush threw for 73 of his 325 yards on the scoring connection with Ced Wilson. With the game tied at 10, the pressure was back on the Vikings to respond.
Instead, they punted on three of their third quarter drives and kicked a field goal on their other. The offensive had completely stalled out, and the game went into the fourth locked at 13.
The Vikings seemed to have caught one last break as, wouldn't you know it, Woods came up big once again against his former team, forcing a fumble that was recovered by Anthony Barr. The Vikings would certainly capitalize on this opportunity, right?
Wrong. Instead, they went three and out. The good news is, Dallas punted as well, and then Randy Gregory and Co. committed three personal fouls on the next Vikings drive, giving Minnesota a 1st and Goal opportunity from the four-yard line. The Vikings only moved backwards from here, with a -4 yard run by Dalvin Cook and a -3 yard pass from Cousins to Mattison. They would kick a 21-yard field goal to take a 16-13 lead.
After that, well, you probably don't want to be reminded. The Cowboys drove down the field, Ezekiel Elliott converted a 3rd and 12 where the Vikings inexplicably forgot how to tackle, and then Rush connected with Amari Cooper for what was ultimately the game-winning touchdown, going up 20-16.
The Cowboys improved to 6-1 on the season after the win, keeping pace with Arizona, Green Bay, and LA for the top seed in the NFC while Minnesota fell to 3-4 with their fan base calling for anyone and everyone in the organization to be fired. If any such moves are made, you can be sure to find the news throughout the week right here on PurplePTSD.com