Top 5 Vikings Moments of the 2019 Season (part 2 of 2)
Welcome back for the second installment of the best 5 Vikings moments of the season! If you missed the first piece, you can find that article HERE. So without further ado, let's finish the final three.
NUMBER 3: Stefon Diggs roasts Eagles
If it wasn't for my good friend Devin I would absolutely hate the Philadelphia Eagles, and who can blame me? They were the one obstacle in the way of our 2017 home Superbowl berth, and they stomped us into submission by a whopping score of 38-7. As if that wasn't enough, their fans displayed a level of class and sportsmanship equivalent to a petulant four-year-old. It was a miserable month of football, and after that game I know I'm not the only Vikes fan who instantly activated a strong rivalry with the Eagles.
Week 6 of the 2019 season, however, saw Stefon Diggs personally baptize every member of the Philadelphia secondary en route to a 38 – 20 trouncing. His game was Moss-like, featuring more than one highlight-reel bomb. His first catch was an innocuous hitch that went for four yards, followed by another hitch that this time netted him 19.
But sweet Diggsy had had his fill of hitch hors d'oeuvres…it was time for some roast Eagle. His next catch was a 62-yard touchdown bomb that left Rasul Douglas gasping for air amidst the dust he was left in. Diggs must really hate Douglas because his very next reception was another long touchdown, this time a 51-yard bomb off of a Kirk Cousins play-action pass, which once more left Douglas begging for oxygen (and probably mercy).
His next two catches came on consecutive plays, netting 15 and 8 yards, and his final reception of the day put up 6 more points – a brilliant toe-tapping touchdown grab to give Minnesota an 11 point lead.
When it was all said and done, Diggs had posted a 167 yard, 3 touchdown performance, and the Vikings sat at 4-2, a respectable record at that point of the season.
NUMBER 2: Vikings comeback against Broncos
It's November 17th and the Vikings are 7-3. They have one more game to play before heading into the bye week, and that game is at home in U.S. Bank Stadium. The opponent? The lowly 3-6 Denver Broncos…this one is a no brainer right? Minnesota would surely dominate from start to finish and head into the bye week with 8 wins and a (Lake Minnetonka) boatload of confidence, right?
Just like 2018's abysmal performance against Buffalo, the Vikings came out flat, uninspired and put on an embarrassing first-half performance that saw Denver establish a 20-0 halftime lead. "Here we go again" I thought, and my friend Chris who loves the Broncos was already texting me a much ruder equivalent of "The Vikings are dog poo."
Well, rumors of our demise were much exaggerated, it would turn out. After halftime Minnesota surged back into the game, converting a 4th & 1 on their opening drive and then hitting Diggs for a 40-yard bomb on the very next play. Two plays later Kirk Cousins hit the rookie Irv Smith Jr for a touchdown and the comeback officially began.
Denver hit a field goal to make it 23-7, and on the ensuing Vikings drive a sack by Denver's Dre'Mont Jones put us in a 3rd & 13 hole, but Cousins dug us out with a beautiful dart to Tyler Conklin, and with 13:25 left in the 4th quarter Dalvin Cook punched in a three yard run to make it 13-23 Broncos; it would remain there as the 2-point conversion was unsuccessful.
After forcing the Broncos to punt, the Vikings took over on offense. On a 3rd & 2 from our 46-yard line, Kirk Cousins ran a play-action roll out to his left, flipped his hips, and fired an absolute strike to a streaking Diggs for a 54-yard touchdown. This was a ball game again! The score stood at 23-20 Broncos, but their 20 point lead had shriveled to just 3, the home stadium was thundering, and there was still ten whole minutes left to play. 
Denver's following drive was frustrating, as quarterback Brandon Allen once again was able to find wide receiver Courtland Sutton on a deep pass (it should be noted that Sutton had an outstanding day, even in a losing effort). But on 4th down, Brandon McManus caught a case of the Blairs and missed a 43-yard field goal. Minnesota would take over on downs with as much momentum as they had had all game, orchestrating yet another 2nd half touchdown drive, this time ending with a 31-yard touchdown strike to veteran tight end Kyle Rudolph.
Just like that, with a little over 6 minutes left to play, the Vikings held their first lead of the entire game, and it was a lead they would not relinquish. This was the type of game Minnesota fans were used to losing; clawing our way back to snatch victory from the jaws of defeat felt like a giant monkey being lifted off of our backs. The Vikings pulled out the W and went into the bye week at 8-3.

NUMBER 1: SCORIN' ON THE BAYOU
That win against Denver was sweet, but nothing could have tasted sweeter than my choice for the greatest Vikings moment of the entire season: our road wild-card playoff win over the New Orleans Saints.
It's pointless to act like this fanbase holds anything but the highest contempt for the Saints' franchise. In 2009 they enacted an illegal bounty program to help cheat their way to a Superbowl victory, brutalizing our aging veteran hero Brett Favre. Many people feel that the Indianapolis Colts' 32nd ranked rush defense that year would have been decimated by a young Adrian Peterson and company and that if we would have played in the Superbowl we would have won it. But that didn't happen, and resentments and grudges are hard to let go of.
Understandably, when we drew the 13-3 Saints in the first round, Vikings fans wanted blood, and everyone else in the nation wanted to put all their money on the Saints winning. Every single media talking head picked the Saints to win, and many of them had Minnesota losing by multiple touchdowns. The "Minneapolis Miracle" was played over and over and over, ad infinitum, with the subtext essentially being 'New Orleans is about to avenge that loss'.
Yet when game day came around, Minnesota didn't fold, even after an early Adam Thielen fumble gave Drew Brees and company great starting field position. New Orleans drove it inside the red zone, but stalled out and took a field goal. 3-0 Saints. The Vikings would then answer with a field goal drive of their own, followed by a long Saints touchdown drive. 10-3 New Orleans.
The Vikings orchestrated a beautiful drive of their own to answer New Orleans', but they stalled out just three yards short of pay dirt and had to settle for a field goal. However, the surprise stud mentioned earlier in this article, Mr. Anthony Harris, came up with a huge interception to prevent another score by the Saints, his 7th total interception on the year. Kirk Cousins and the Vikings offense put together an outstanding touchdown drive before the half to give Minnesota a 13-10 halftime lead, although it would have been tied at 13 if Will Lutz didn't Blair a 43-yard field goal as time expired.
Like Neo from the Matrix, I was beginning to believe.
The second half was just as much of a grind as the first half, as both teams punched and counterpunched with very little big plays. Nonetheless, Dalvin Cook was able to barely scrape across the plane of the goal line on a run to the right, giving Minnesota a 20-10 lead late in the third quarter.
As per usual, Drew Brees and company took care of business in heartbreaking fashion, orchestrating a 10 point comeback that tied up the game and forced this wild card playoff game into overtime…and this is where the magic happened.
All year, and really all throughout his career, the narrative around Kirk Cousins was that he couldn't win a big game in primetime. His record against winning teams was blah blah blah. When he played on Monday nights he blah blah blah. Ice T, Dave Chapelle, and the rest of the most diabolical haters that attend the Playa Haterz Ball must have been ghostwriting the pundits' discussion pieces because all Mr. Cousins received was hate hate hate.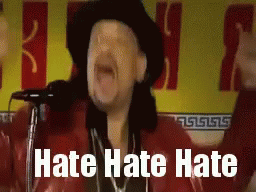 Yet on the opening drive of overtime, one play after a beautiful 3rd & 1 conversion throw to Stefon Diggs, Kirk Cousins faked a handoff to Alexander Mattison, planted, and threw the greatest damn throw of his entire career, placing the ball in Adam Thielen's breadbasket where only he could catch it, setting up the Vikings for a first and goal from the Saints' 2 yard-line. Cousins, not done silencing the haters, would throw a pinpoint accuracy fade route to 6'6" Kyle Rudolph three plays later, capping off a perfect drive and ending New Orleans' season.
Yes, Minnesota winning a playoff game in which they were such heavy underdogs was wonderful, but for the win to be a direct product of number 8 balling out the way he did was completely cathartic, leaving only one question remaining…