Okay, I'll admit it. I love drafting playmakers as much as the next guy. I get more excited about us picking a running back than seeing us picking a guard. Maybe it's because it's more exciting to follow that player on the field (does anybody get excited watching a left tackle block the defensive end? Confession, I actually did get excited watching Forrest Lamp's tape this year…) Maybe it's because I grew up idolizing players like Randy Moss and Daunte Culpepper and Michael Bennett, and not players like David Dixon or Matt Birk. Maybe it's because I would dream of the potential that those players bring in the form of touchdowns and long plays instead of chop blocks and subtly opening holes for the running back. Or maybe it's just because the media loves to talk about the 'stars' and the 'personalities', who always happen to be running backs, wide receivers, quarterbacks, and cornerbacks.
Unfortunately though, it takes more than just a few 'stars' to go deep into the playoffs. It usually takes a balanced offense and defense absent of significant weaknesses (like our offensive line has had for the past few years…) and sometimes a little bit of luck. We solved quite a few holes and needs for this team in the draft, but there are still some holes that need to be patched up before heading to Mankato for training camp. So what moves could we make and should we make with the $9+ million we have in salary cap space (after we sign our rookies) to prepare our team for the season ahead and the goal of playing the Super Bowl in our own stadium?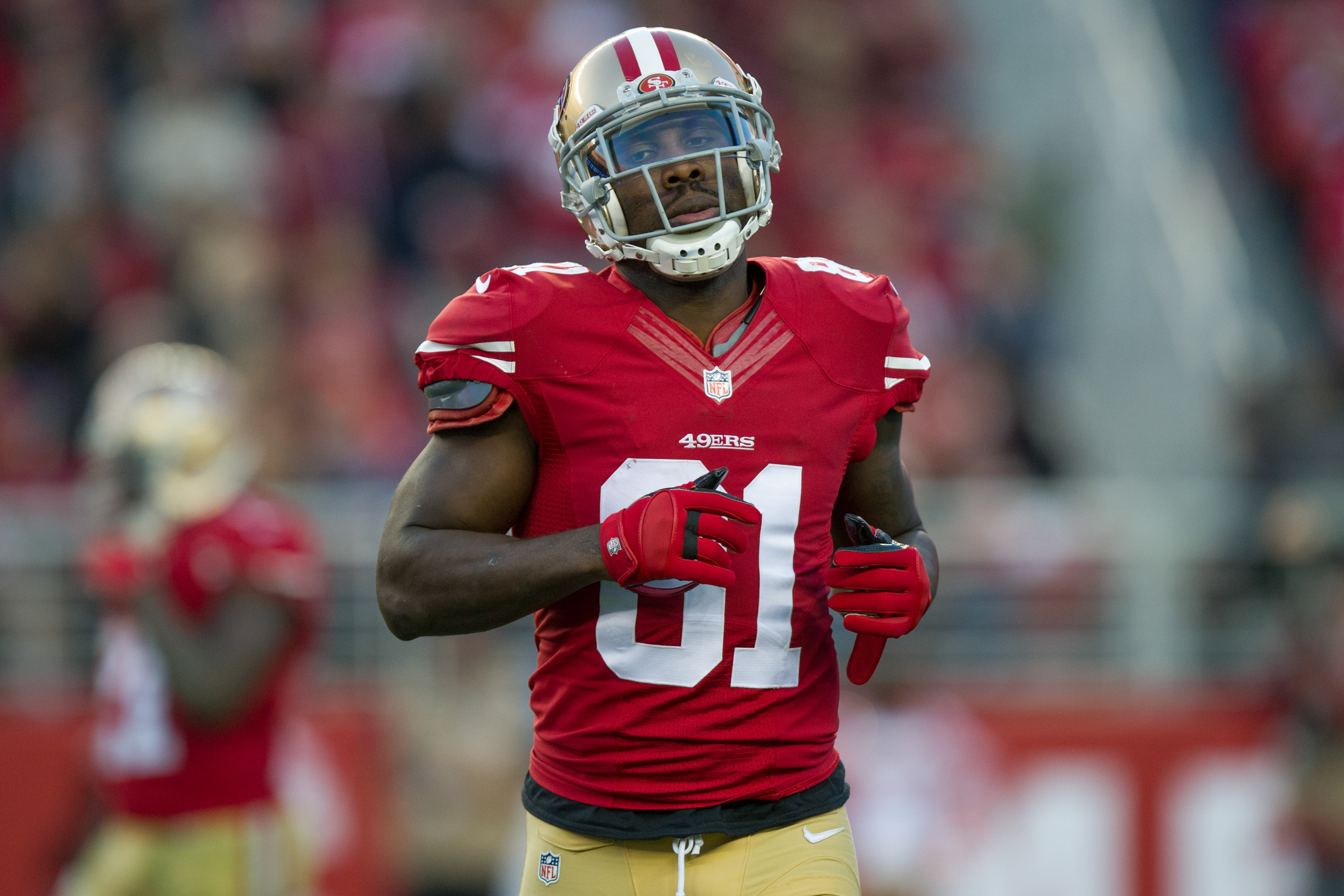 1) Sign a veteran wide receiver.
It's early, but I've liked the little I've seen from Rodney Adams already in rookie mini-camp and really liked his tape and play speed. But he's not good enough yet to make an impact on the receiving core, so that shouldn't stop us from signing a veteran wide receiver prior to training camp. Adding a veteran receiver could help push the growth of our young receiving core in Thielen, Diggs, and Treadwell as well as provide a short-term target for Bradford in the offense.
My personal preference would be to sign Anquan Boldin to a one year, roughly $2 million dollar deal as he could push Treadwell and help him work on his routes and play style. Boldin seems to be the type of player the Vikings could use in the redzone and to teach Treadwell to be the player they drafted him thinking he would be (although I don't know if he'll ever get there, but that's a debate for another time…)
Despite the logical fit for Boldin here, it seems that the Vikings will likely be signing Minnesota-native Michael Floyd today as soon as his signing won't count against our 2018 compensatory picks. Floyd would be more of a playmaker but less of a veteran presence and 'coach on the field' as Boldin. Plus, he brings in some off-the-field issues with his DUI last year.

2) Sign some more offensive line help (specifically tackles).
As good as I think Elflein will be at either guard or center, the Vikings still need some depth unless they want T.J. Clemmings to potentially start again. There are still several quality free agent depth available all across the line including offensive tackles King Dunlap and Ryan Clady. I would love to see the Vikings take a dip into the free agent offensive line options and pick up a few depth players. King Dunlap (LT), Ryan Clady (LT), Nick Mangold (C), and Austin Pasztor (RT/RG) are probably the best available linemen that the Vikings could use and will all likely command between $3-5 million per year (most would likely be one or two year deals).
Ideally, I would love to sign Austin Pasztor to a three year, $13 million deal (or something similar). Pasztor would make a lot of sense as a versatile backup lineman who started 15 games at right tackle for the Browns last year (and did well) but he also has the ability to play guard (and started there for 1 game last year). He started poorly last year but quickly rebounded into an average tackle. He's not a long-term solution as a starter and I would love to see us draft a tackle higher in the draft next year, but he's a quality, versatile, and young lineman who has the ability to fill in if need be. PFF graded Pasztor as a 77.3 last year, significantly higher than both of our new tackles, Riley Reiff (67.5) and Mike Remmers (66.1), although both were playing on the opposite side of the line they were used to. He's also likely the lowest salary among the best four linemen available, so it wouldn't surprise me to see the Vikings grab him closer to training camp.
Mangold is another intriguing option to help fellow Ohio State alum and new Minnesota Viking Pat Elflein grow at center. Mangold would also be able to fill in (and Elflein move to guard) should Berger get hurt at any point during the season. Mangold still played well last year (earning a 78 grade from PFF, better than every single Viking offensive linemen not including Joe Berger…) and is known as one of the smartest centers in the NFL. He would have the ability to step in whenever he's needed and be able to elevate our offensive line with solid reads and adjustments.

Dunlap would be my preferred of the two tackles, although he's played more left tackle than right tackle (which is where we will likely need help more). But we also shouldn't expect Clady or Dunlap to be the players that they once were; they are solely backups with better play than Clemmings.

3) Bring in some more slot cornerback competition.
Before I begin this one, I believe that Alexander will take a big step up this year. But in the case that he doesn't, you need a backup option to play slot. There are a few options still out there that could be good backup or replacement for Alexander should he get injured. Alterraun Verner, Leon Hall, and Tramaine Brock could all be replacements that would only cost between $1-3 million a year with Brandon Flowers being another slot corner that would cost around $5-6 million. Brock is the best of the four, but is currently under investigation for a potential domestic violence case, so he's not worth signing unless news comes out that it never happened. Hall had a decent year with the Giants last year, but is 31 years old, so is starting to lose a step from his 4.38 40 time. PFF grades him out as one of the best corners remaining, and I would agree with them on that. He would be able to provide the Vikings with needed depth at the slot position.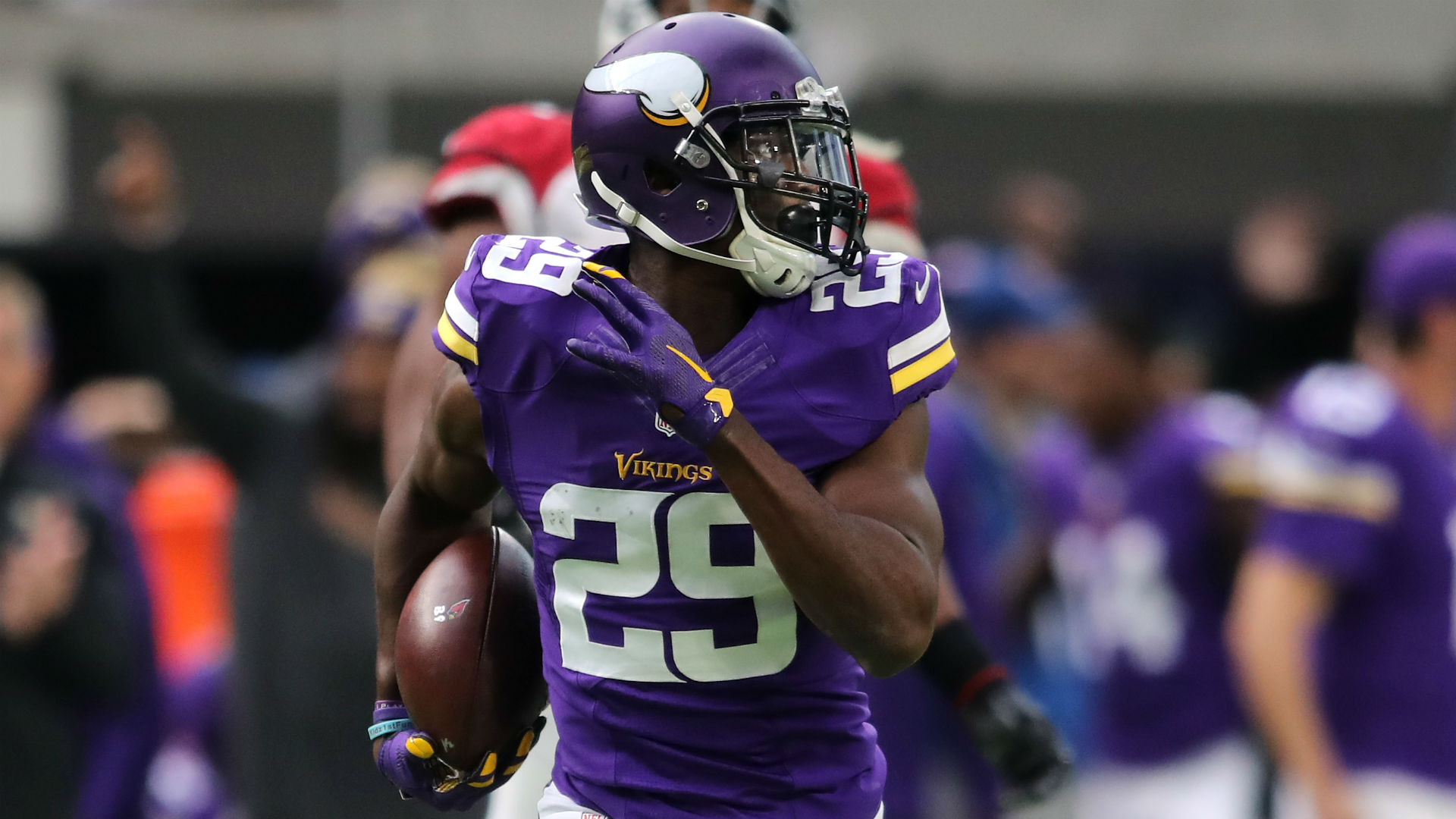 4) Resign Xavier Rhodes to a long-term contract.
Rhodes has quietly been one of the best shutdown corners in the NFL the past few years and is the standout of the otherwise pretty poor 2013 NFL Draft class for Rick Spielman (with Floyd possibly having career-ending nerve damage and every other player drafted either out of the NFL or with another team). Rhodes is the dependable corner every team hopes to get in the draft and it's time to pay Rhodes and keep him on the Vikings. Rhodes will likely command around the $15 million a year range, so it makes sense for the Vikings to lock him up now and use some of that extra cap space to help supplement his contract this year.
5) Save some carryover money for Bradford/Bridgewater.
After this season, both of the QBs that have started for us the past few years will be free agents: Teddy Bridgewater and Sam Bradford. The biggest question that will remain until 2018 is how comfortable the Vikings are with Bridgewater and his progress. Bradford has proven that he can be the starting QB for this team and play well in Shurmur's system. If he has another record-breaking year, will the Vikings reward that or will they move onto a (presumably) healthy, younger Bridgewater who has the potential, although he is a step behind where Bradford is now especially with two years of not having played an NFL game? Either way, they will need a chunk of money to pay the quarterback that they believe is the franchise quarterback for the Minnesota Vikings.
6) Bring in some punter and kicker competition (kind of).
We have a punter who didn't even play last year. Our kicker went 15-15 on field goals last year, but can't hit beyond 50 yards and went 11-14 on PATs. It wouldn't hurt to at least bring in some competition. However, the competition for punters and kickers would likely only be tryouts (hence the "kind of").