My first mistake of the night was attempting to make a seemingly easy recipe for dinner from the Food Network.
The sad, charred remains that was once a steak transported me to an episode of Hell's Kitchen. Gordon Ramsay was standing in front of me, holding two pieces of bread on either side of my face calling me an "idiot sandwich".
My second mistake of the night was going into bed at 6:30 pm. "I'll watch a movie, I won't fall asleep this early", I thought. Oh how wrong I was. 
I was awoken to a horde of people running outside of my window. What started in a half-asleep terror thinking I had now become the antagonist to 28 Days Later, ended in relief when it turned out everyone was simply chasing one person for the last roll of toilet paper in a three-mile radius. Par for the course these past few days, really.
I was asleep for less than two hours. But in those two hours the United States had flipped on its head:
A. President Trump suspended travel from Europe to the United States
B. The NBA season had been suspended after "patient zero" was discovered, Rudy Gobert of the Utah Jazz.
C. Tom Hanks had to abruptly stop filming his new movie after contracting the coronavirus.
At first I was in shock but when I really thought about it, I don't have plans to travel to Europe, I love the NBA but the Timberwolves' season has been over since December, and out of all the celebrities on earth Tom Hanks has the most experience beating the odds while quarantined.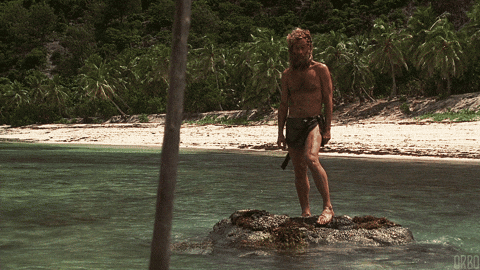 But in the day since, hysteria has reached a new level.
COVID-19 has turned into Mike Tyson. Strutting into the United States in a ripped towel and black shorts, the virus was fresh off a knockout of Serie A in Italy and the NBA.
MLB? Uppercut. Lights out in 30 seconds.
NHL? Right hook body, right uppercut head. Done.
MLS? Their ringside team threw in the towel before they could even get in the ring.
That's it, no sports. Has anyone ever felt this way before? And I'm not talking about the "no sports" period of July when everything is over except for baseball, but no one really wants to watch baseball. I'm talking about actually no sports. What is going to happen to all the people who drink for games during the week? Are they just alcoholics now? Were they always? What is going to happen to ESPN? Are they going to finally fulfill their destiny and morph into the middle-aged steel worker version of The View?
Teams, agents, and reporters have all released statements about COVID-19 and the effect it will have on their clients and operations. That's all well and good but I need someone else to really make me feel at ease. I need Ja Rule. Can someone get ahold of Ja Rule so we can make sense of all this?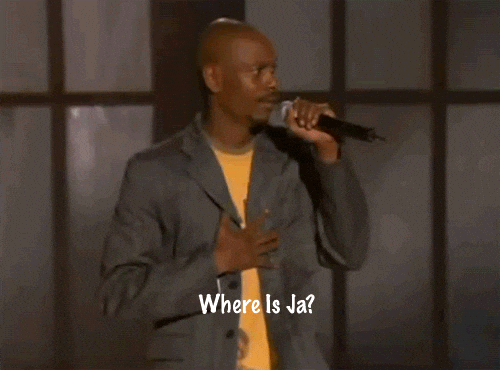 In the wake of the mass suspensions and cancellations, one has to worry about the future of the NFL season. The NFL has issued a statement stating the virus wont impact the beginning of the league year, but the beginning of the league year starts next week. March 18th to be exact.
Of course the virus wont impact the beginning of the league year. The only major immediate events scheduled are free agency and the NFL Draft, which can both be done completely remotely if needed. The draft combine has been completed, and training camp is still months away. Organizations have rapidly been suspending travel and team operations, but there isn't a reason for fans to panic about that so early in the league year.
But what if COVID-19 isn't eradicated before the NFL season? What if the virus is waiting for the NFL like the Holyfield fight in an attempt to become the undisputed champion?
Let's play the hypothetical, unthinkable game of imagining 2020 without football. What will that look like for the Minnesota Vikings and the rest of the league?
A. What will they do about the contracts? A full season has never been suspended due to a lockout or a pandemic. Will the contracts roll over or will they have to be renegotiated? As it currently stands, notable 2021 NFL free agents include: Dalvin Cook, Kirk Cousins, Cam Newton, Von Miller, T.Y. Hilton, Darius Slay, and Keenan Allen, among many others. If the 2020 NFL season is suspended due to COVID-19, will these players become free agents in 2021 or will they have one year remaining on their contract?
B. Have either Drew Brees or Tom Brady already played their final snaps in the NFL? At 41 and soon to be 43, respectively, the two generational players are seemingly eager to keep playing, but how will they feel after a full year off? At 42 and 44 for the 2021 season, they may decide to hang it up if play is suspended for the 2020 season.
C. Will Dalvin Cook be extended without seeing what he can do in a "prove it" type of year? We still haven't seen a fully healthy year from Cook, are Spielman and company willing to invest big money into a recently injury-prone running back?
D. Will Kirk Cousins be the quarterback of the future? He finally got over the hump and won a playoff game against New Orleans, but can he do it again? 2020 will be a "prove it" year of sorts for Cousins, and without that does the team feel confident in committing to him long term for the price tag he will be asking for?
E. What ramifications does this have on free agency? Besides Tom Brady, there are a whirlwind of other quarterbacks such as Andy Dalton, Phillip Rivers, Teddy Bridgewater, and possibly Cam Newton, Nick Foles, Ryan Tannehil, and Jameis Winston that could be on the move. If play will be suspended for the 2020 season, what impact does that have on future signings?
I can hear it now, "Come on, are you serious? You really think this is going to affect the NFL? The start of the season is six months away."
I get it, I get it. All I'm saying is that there is still so much we don't know about COVID-19.
What we do know is that after contracting the virus, a person won't show symptoms for 2-14 days and could potentially be contagious that entire time.
We do know, according to the New York Times, that a patient has been re-infected with the coronavirus after already recovering from it. This proves that re-infection and virus mutation is a very real possibility.
We do know, according to the New Yorker, a COVID-19 vaccine is still 12-18 months away from distribution.
It is too early to tell that once COVID-19 runs its course, if that person is now fully immune.
There is no reason to spread fear or panic, but the reality is that the virus is too new to determine if it is something that sticks around for a handful of weeks or a handful of months or more.
In the meantime, I'll be looking for Ja Rule. If anyone finds him, kindly point him my way.