2017 Inaugural Rest of Season Re-Shuffling 
By now every single fantasy league's regular season is at least 50% in the books. There is no changing what has transpired amid each of our – at one point in time, long, long ago  – immaculate-crafted and visionary-sculpted championship bound rosters. I'd be willing to bet every single follower of this column could sit together in a room continually "one-upping" each other with endless fantasy football horror stories. The everyday rigors you experience within the course of a football season are extremely taxing on your health, both physically & mentally. Football is a grind, it's a game requiring precise execution and buddah esque levels of discipline. Could you imagine the NFL season resembling any of the other major 3 sports (NBA, NHL, & MLB)? Me either, I assume this is reason #1 behind the existence and importance of the NFLPA. Every year in about 20% of the games played in the NHL/NBA, football players, all too often, leave the gridiron in an ambulance, or occasionally in a, what I refer to as, a Body Bag. Let's pretend the NFL Season, any season will do, is a Roller Coaster ride at the world-class Cedar Point. Personally, I cannot recall being on any roller coaster (aka NFL Season), with such drastic, violent abrupt momentum swings. The amount of chaos from one week to the next has been so volatile and unpredictable as easily as you could be brought you to laughter – especially if you've already been bawling into your pillow since last Thursday. Have you caught my drift yet DeShaun Watson? Basically, not a single human exists that doesn't need to step back and redetermine not only his player rankings, most importantly to determine said players ROS (rest-of-season) projections. Nothing about this game was meant to come easy. Let me attempt to summarize the tribulations of playing fantasy football in 2017 with one mere sentence or motto or whatever you make of it… For every DeShaun Watson you land off the waiver wire, be prepared to deal with equal and opposite elation associated with your waiver wire gem, DeShaun Watson. Profound stuff, I know. Certainly, I'm not the least bit butt-hurt about losing Aaron Rodgers for the season one week and then my golden ticket, D.Watson the very next week – not whatsoever. On a positive note, in spite of that QB murder spree I witnessed, I've managed to reel off 6 consecutive victories – making the image of my deep playoff run (extremely unlikely)  that much more invigorating! Let's get shuffling folks – here are the basic rules: I'll assign an arbitrary dollar amount to each player at 4 major skill positions. The figure itself has no context and zero meaning. This exercise is simply for you to grasp where certain tiers exist, where the talent of the player pool clusters and where it significantly drops off. Assume standard Yahoo settings. If multiple guys share a price, I more or less consider them to be equals. If you disagree on a player's price, I urge you to debate it with me in the comments. If you can attempt to validate your ranking – utilizing both statistical analysis and logical points. If you are "right" then you "win" the rank, persay, and I'll subsequently adjust those costs as seen fit.
Let's quickly relieve some of the best moments of the 1st half of the 2017 NFL season. Strap in tightly and enjoy the ride.
Here. We. Go.
QUARTERBACKS
$45 – Tom Brady
$40 – Dak Prescott
$38 – Russell Wilson
$38 – Carson Wentz
$37 – Drew Brees
$32 – Jared Goff
$31 – Matt Ryan
$30 – Alex Smith
$30 – Kirk Cousins
$29 – Cam Newton
$29 – Matthew Stafford
$27 – Marcus Mariota
$24 – Ben Roethlisberger
$21 – Derek Carr
$21 – Tyrod Taylor
$19 – Philip Rivers
$18 – Andy Dalton
$17 – Jameis Winston
$15 – Josh McCown
$15 – Jacoby Brissett
$12 – Case Keenum *
$12 – Blake Bortles
$11 – Jay Cutler
$10 – Teddy Bridgewater *
$8 – Eli Manning
$7 – Drew Stanton
$6 – Mitchell Trubisky
$6 – Joe Flacco
$6 – Jimmy Garoppolo
$5 – Brock Osweiler
$5 – Ryan Fitzpatrick
$4 – DeShone Kizer
$2 – Brett Hundley
$0 – C.J. Beathard
$0 – Aaron Rodgers
$0 – Sam Bradford
$-1 – Tom Savage

I bet when the season began you couldn't have foreshadowed in your wildest dreams that the above list could actually be valid and it displayed the most current, best (healthiest) 32 QBs in the world! When you have a legitimate Week 10 matchup with Josh McCown squaring off against Ryan Fitzpatrick (2 QB's have played for combined NFL record 15 teams), and yet both of the wily-vets are reasonable fantasy options, you can officially conclude this NFL season has been flipped upside-down. If looking at season-long fantasy point totals, one might think Drew Brees and Tyrod Taylor have had similar seasons. The best thing about statistics is that you can always dig deeper – how's this for ironic? Brees ranks 1st in passing yards/game (315.2) and dead last in rushing yards/game (0.9) conversely, Taylor ranks dead last in passing yards/game (208.1) and 1st in rushing yards/game (36.6). Dak Prescott was already a legitimate Top 7 option, but FINALLY, it seems the Zeke Elliott suspension ordeal has been resolved as he'll hit the bench immediately (suspended weeks 10-16, ending his 2017 fantasy season). Dallas will ask Prescott do produce in ways they've never asked of him before, and I bet he responds by saying, "…about damn time" – Dak is my QB2 for the rest of season. Teddy Bridgewater's lengthy recovery from his severe non-contact injury to his left knee has finally reached its conclusion. Minnesota proclaims this is Case Keenum's job to lose and that he has "earned" it, however, behind the microphone the Vikings are ecstatic to have their franchise QB back on the depth chart and are looking for any excuse to get him back under center, hoping to spark this offense into consistency. My rankings include this notion, Keenum has 2-3 weeks left as a starter before Teddy 2Gloves is running the show. Jimmy Garoppolo was traded to the 49ers last week in hopes that San Francisco has solved its tiresome search for a serviceable NFL quarterback. If they don't beat the NY football Giants in Week 10, they have a feasible shot at 0-16. Either way, they've all but ensured themselves the #1 or #2 pick in next years draft. So, why on earth would they not learn what they have in Jimmy G – it'll be a small sample size, sure. However, if Jimmy lights up the gridiron with his own DeShaun Watson imitation down the stretch, San Fran can spend the high draft pick on another of their roster weaknesses. Garoppolo starts by Week 11 and proves his worth to new GM John Lynch. Mr. Brock Osweiler has not only swallowed his pride to rejoin the city that wouldn't pay him the obscene contract he was pleading for. Denver fans legitimately might be the most spoiled and irrational fan base in all of the sports. I swear this entire state believes Brock has miraculously become a franchise QB with improvements all across the board, Wow.Especially considering the world's most inept team; The Cleveland Browns decided to invest into Brock for their foreseeable future – < 1 year . Lastly, no need to go in-depth about this whatsoever – just use your own two eyes to agree. Tom Savage is the worst QB to ever start for an NFL franchise and it's really not even close. Seriously, how'd this guy get drafted? I just found the Savage, Tom draft analysis and it reads, "While he isn't overly athletic or fast, Savage lacks the strength to hit downfield receivers. His complete lack of composure and leadership qualities are subsided by his irrational decision making and complete panic when under stress."
Brockwurst just doing Brockwurst things… 🙄😂 #brockwurst #osweiler #ranNFL #nfl #PatsVsBroncos @ProSiebenMAXX #coachscorner pic.twitter.com/lu8ILdNxPR

— Weilerique (@Weilerique8) November 13, 2017
RUNNING BACKS
$52 – Le'Veon Bell
$48 – Todd Gurley
$47 – Leonard Fournette
$39 – Melvin Gordon
$37 – LeSean McCoy
$34 – Kareem Hunt
$33 – Jordan Howard
$32 – Devonta Freeman
$30 – Adrian Peterson
$30 – Mark Ingram
$26 – Lamar Miller
$26 – Carlos Hyde
$25 – Jerick McKinnon
$25 – DeMarco Murray
$24 – Jay Ajayi
$24 – Bilal Powell
$23 – Alvin Kamara
$22 – Joe Mixon
$20 – Marshawn Lynch
$20 – Christian McCaffrey
$18 – Doug Martin
$18 – C.J. Anderson
$18 – Ameer Abdullah
$17 – Kenyan Drake
$16 – Derrick Henry
$16 – Chris Thompson
$15 – Orleans Darkwa
$15 – James White
$15 – Aaron Jones
$14 – Tevin Coleman
$14 – Latavius Murray
$14 – Isaiah Crowell
$14 – Danny Woodhead
$13 – Rob Kelley
$13 – Alfred Morris
$12 – Damien Williams
$12 – Alex Collins
$11 – Tarik Cohen
$11 – Duke Johnson
$10 – LeGarrette Blount
$10 – Jamaal Charles
$10 – Dion Lewis
$9 – Thomas Rawls
$9 – Marlon Mack
$9 – Frank Gore
$8 – Matt Forte
$8 – Jonathan Stewart
$7 – D'Onta Foreman
$6 – Theo Riddick
$5- Devontae Booker
$4 – Wayne Gallman
$4 – Javorius "Buck" Allen
$3 – Rod Smith
$3 – Corey Clement
$2 – Wendell Smallwood
$2 – Samaje Perine
$2 – Eddie Lacy
$2 – Darren McFadden
$2 – Charcandrick West
$1 – David Johnson
$1 – C.J. Prosise
$0 – Kerwynn Williams
$0 – Jacquizz Rodgers
$0 – Ezekiel Elliott
If only I knew the extent of  Matt Forte's injury, and that it would force him to miss significant time, Bilal Powell would instantly climb up another tier. Coming into his age 32 seasons (ancient for an RB) who would've guessed Adrian Peterson would set a personal record for most carries in a single game? Especially after a total of 27 carries in his very brief Saint career (4 games). He matched that month-long total in his 1st action in the desert and then shattered his own record with 37 carries in Week 9. Todd Gurley has done more than bounce back from his underwhelming sophomore season, as he surpassed the 1,000 scrimmage yards after just 8 weeks into the season. Joining all-time great RB's Eric Dickerson (3x), Marshall Faulk (3x) and Steven Jackson. Baltimore's RB situation has been murky all season, to be nice. The opening drive of Week 1 (only possession Danny Woodhead has been healthy this season) Woodhead was all over the field, totaling 3 rushes and 3 receptions before his injury. Expect the target monster back after Baltimore's Week 11 bye. Add where available, especially in PPR leagues, and comfortable drop Buck Allen and likely can cut free Terrance West as well. As much as David Johnson will beg and plead to see the field in 2017 – the Cardinals are going nowhere this year and Bruce Arians isn't afraid to admit to that. Arizona will not jeopardize its entire future to allow its franchise back a few late-season confidence carries – no way, no how!
WIDE RECEIVERS
$51 – Antonio Brown
$45 – Julio Jones
$43 – A.J. Green
$38 – Doug Baldwin
$36 – Dez Bryant
$36 – DeAndre Hopkins
$34 – Brandin Cooks
$33 – Mike Evans
$33 – Michael Thomas
$28 – Tyreek Hill
$28 – Keenan Allen
$28 – Golden Tate
$27 – Stefon Diggs
$25 – Larry Fitzgerald
$25 – Alshon Jeffery
$25 – Adam Thielen
$24 – T.Y. Hilton
$24 – Jarvis Landry
$24 – DeVante Parker
$22 – Michael Crabtree
$22 – Demaryius Thomas
$21 – Marvin Jones
$18 – Amari Cooper
$16 – Sterling Shepard
$16 – Devin Funchess
$15 – Robert Woods
$15 – Robby Anderson
$15 – Rishard Matthews
$15 – Mohamed Sanu
$15 – Davante Adams
$14 – Ted Ginn
$14 – Jordy Nelson
$14 – Chris Hogan
$13 – Emmanuel Sanders
$12 – Marqise Lee
$12 – JuJu Smith-Shuster
$11 – DeSean Jackson
$11 – Cooper Kupp
$10 – Will Fuller
$10 – Tyler Lockett
$10 – Kelvin Benjamin
$9 – Jeremy Maclin
$8 – Sammy Watkins
$8 – Paul Richardson
$8 – Mike Williams
$8 – Josh Doctson
$7 – Allen Hurns
$6 – Randall Cobb
$6 – Nelson Agholor
$6 – Mike Wallace
$6 – Corey Davis
$6 – Corey Coleman
$5 – Jamison Crowder
$5 – Curtis Samuel
$4- Terrance Williams
$4 – Martavis Bryant
$4 – Kenny Stills
$4 – Jermaine Kearse
$4 – Danny Amendola
$3 – Tyrell Williams
$3 – Marquise Goodwin
$3 – Kenny Britt
$3 – John Brown
$3 – Cole Beasley
$3 – Brandon LaFell
$2 – Terrelle Pryor
$1 – Travis Benjamin
$1 – Tavon Austin
$1 – Laquon Treadwell
$1 – Kenny Golladay
$1 – Eric Decker
$1 – Donte Moncrief
$1 – Deonte Thompson
$0 – Zay Jones
$0 – Willie Snead
$0 – Torrey Smith
$0 – Taylor Gabriel
$0 – Phillip Dorsett
$0 – Jordan Matthews
$0 – John Ross
$0 – Jaron Brown
$0 – Jarius Wright
$0 – J.J. Nelson
$0 – Cordarrelle Patterson
$0 – Bennie Fowler
$0 – Adam Humphries
What to say about the Wide Receiver position that hasn't already been said? Ultimate prima donnas of professional sports. Don't breath too hard near them or you just might record a tackle. God forbid they beat the defense over the top and determine that a premature touchdown celebration is in store. Even with that drama queen reputation fully intact, being soft or made of glass isn't typically associated with the position – until now, that is. I could list a big name pass catcher on just about every team, but who has the time to read/write all of that. If you play fantasy, you know exactly what I'm talking about. If this year seems harder than ever to secure bankable WR1 assets, that's because said assets have become nearly obsolete in today's NFL. Let's count them – AB, Julio, AJ, Baldwin, Hopkins and debatably Mike Evans, Dez Bryant & Brandin Cooks, depends on the argument. All teams operate out of 3 WR sets these days, some of which solely do so. Each team still has about the same number of targets available but with another ball-hungry drama queen on the field begging for targets. It's all normal progression of the sport and will eventually trend back towards the run and/or 2 WR sets. In order to succeed at this game of ours, we must constantly analyze the sport and adjust our approach accordingly. Okay, rant officially over. While the Detroit Lions team may not be very good or sexy – one fact of life is that they produce. Their passing attack is lethal behind the highest paid arm in the league (Stafford) and many weapons are benefiting. Golden Tate, someone who has never passed my eye test as anything above league average, is officially a top 10 WR and belongs in the tier just below the elite 3 (AB,JJ,AJ). How far can an elite WR fall without being injured? Just ask Jordy Nelson, '17 late 1st/early 2nd round pick. If you own Nelson, you inevitably already know – there is no reason he should be in anybody's starting lineup these days, at least until he shows an ounce of rapport with career below-average backup QB Brett Hundley. DeShaun Watson is a QB, so good of one, in fact, he's getting mentioned in WR columns. Houston has fallen from the #1 passing offense to league-worst #32 since Mr. Savage took the reins 2+ weeks ago (QBR rating). Luckily, DeAndre Hopkins is a legit beast and will be peppered with targets as such, expect efficiency to plummet but with enough chances, he should remain elite. Will Fuller, unfortunately, is going to take the brunt of the regression to the chin, he's hardly ownable now and will be a high risk, average reward, Boom or Bust weekly FLEX play. Lastly, rookie stud WR, Corey Davis, has returned from injury. While his value in a dynasty league remains high (in fact, buy now if possible in dynasty formats), the redraft value is limited due to the high amount of mouths to feed, Marcus Mariota's hesitance to depend upon an unproven wideout and his natural instinct to flee the pocket upon any pressure. Keep an eye on Davis/Mariota, if chemistry develops quickly pull the trigger on acquiring the All-American Kalamazoo product. In case anybody was polling votes on the worst offseason move last summer, you can wrap it up now. Terrelle Pryor is officially a major bust and will be on the streets the first day of the offseason, if not earlier. What did Washington see? A former QB making plays in Cleveland? That's about as out of the ordinary if the Browns announced a new starting QB, or the Lions drafted a 1st round WR or Oakland landing the fastest player in this year's draft… There's a lesson to be learned here Redskins – hopefully, you've paid attention to your costly error in judgment.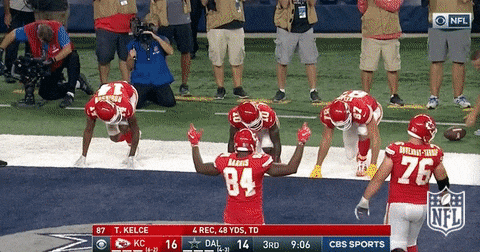 TIGHT ENDS
$35 – Rob Gronkowski
$32 – Travis Kelce
$30 – Zach Ertz
$26 – Jimmy Graham
$24 – Evan Engram
$22 – Kyle Rudolph
$18 – Jack Doyle
$15 – Jared Cook
$15 – Delanie Walker
$14 – Hunter Henry
$13 – Jason Witten
$11 – Cameron Brate
$11 – Austin Hooper
$10 – Greg Olsen
$10 – Austin Seferian-Jenkins
$9 – Vernon Davis
$8 – Tyler Kroft
$8 – Charles Clay
$7 – Julius Thomas
$6 – Jordan Reed
$2 – George Kittle
$5 – O.J. Howard
$5 – Eric Ebron
$4 – David Njoku
$4 – Ben Watson
$4 – A.J. Derby
$3 – Martellus Bennett
$2 – Tyler Higbee
$2 – Jesse James
$2 – Jermaine Gresham
$2 – Garrett Celek
$2 – C.J. Fiedorowicz
$1 – Marcedes Lewis
$1 – Lance Kendricks
$1 – Brent Celek
$1 – Antonio Gates
$0 – Virgil Green
$0 – Richard Rodgers
$0 – Ed Dickson
$-1 – Coby Fleener
Historically, the TE position isn't a glamorous one. In fact, over the years TE's barely outscored the average kicker. If you ask me it sounds like tight ends are getting shafted. Not only do they generally run short, quick-hitting, across the middle routes but they aren't typically given the opportunity to accumulate YAC given their catch proximity to their opponents most freakish athletes, the pipe-hittin' linebackers. Also, whenever a TE isn't getting laid out into last week by some Patrick Willis clone, most are asked to run block as well – albeit usually just a double team assignment on the edge. All the dirty work endured by TE's goes mostly unnoticed and if one attempted to whine/cry like their WR counterparts, well, let's just say their shared locker room time just got much less enjoyable. So, why does anybody willingly choose to play TE you ask? Simple. Most NFL tight ends are in the neighborhood of 6'6" and offer numerous mismatches against shorter defenders – especially in the red zone. This is the bread and butter for tight ends, its where the position thrives. Touchdowns will always be difficult to predict given the natural element of luck that goes into scoring TD's, however, the one stat that somewhat helps predict future TD output is obviously Targets & Target Share %, but even higher predictability comes from Red Zone Targets & Red Zone Target Share %. Given this knowledge and some basic research, we can identify "sleepers" or at least under the radar TE's headed for big-time 2nd halfs. It's extremely rare for a TE to lead their team in Target Share, but this is exactly what Jack Doyle & Evan Engram are doing with 29.1% and 25.2%, respectively. Legit target monsters they are and will continue to receive double-digit looks each week, providing these two studs with an absurdly high floor. Only 5 TE's have double-digit targets in the Red Zone so far this season, 4 of them are your usual suspects and no surprise they all comprise the top 4 in TD's by tight ends (Graham, Kelce, Ertz & Gronk). It's the last TE who is a major surprise and with only 1 TD on the year, he's a perfect buy-low candidate (or waiver wire add) for the stretch run. George Kittle of the San Fran 49ers! Now let's look at which TE's are commanding their team's Red Zone Target Share % – let's use 30% as the cutoff. Not shockingly, lifelong mismatches Jimmy Graham and Travis Kelce rank 1st & 3rd, respectively. Kyle Rudolph (31.8% RZT) and Cameron Brate (30.9% RZT) are the last qualifiers and will almost certainly see better "luck" with turning targets into receptions the final 6 weeks of the season. I strongly suggest streaming the tight end position for the remainder of the season if you don't own one of the BIG 5 TEs. These 5 position stalwarts are Travis Kelce, Zach Ertz, Rob Gronkowski, Evan Engram & Jimmy Graham (Jack Doyle is nearing elite status with his 8+ weekly targets). My reasoning behind this strategy is this; let's take a peek at the difference in scoring between TE#6 (Cameron Brate) and TE #15 (Austin Hooper). It's a whopping 12 total points! In over ½ the season, amounting to under 1.5pts/week. Why continue to toss out the same weekly starter when you'd be more successful playing the matchups. You're Welcome.
I hope you all have learned a thing or two and now own a better grasp on the 4 skill positions and where each's respective tiers lie (aka where talent clusters and/or where it drops off). As always, feel free to leave feedback below. If you don't agree with a player's pricing, please rip into me with facts as to why he needs to be priced differently. Just be sure to use rational and support your arguments. If you can successfully do that, you "win the price" and I have the right to (and will gladly) update his price. Thanks for spending quality time with me and my stats, now let's all go dominate your league down the stretch and we can reconvene back here with all of our championship trophies, belts, rings, etc… in tow!